So, on Friday, I received an interesting phone call from the organizers of the 12 Annual Juried Art Show, hosted each year by Grace Gallery, a part of Grace Community Church's Worshp & Arts outreach to the community. (I shared last week about my entries) Artists are invited to submit work which is evaluated by a juror. He/she selects pieces from the entries for the show, and then from those selections chooses top pieces – winners! This year's juror was Ms. Cynthia Fountain, Artetude Gallery Director.
So back to the phone call – I got in the show! My Elephant Doodle made the cut!! I was super excited, and honestly, surprised and thrilled to get that phone call. I would share the wall with seasoned artists whose works I've admired for the past several years.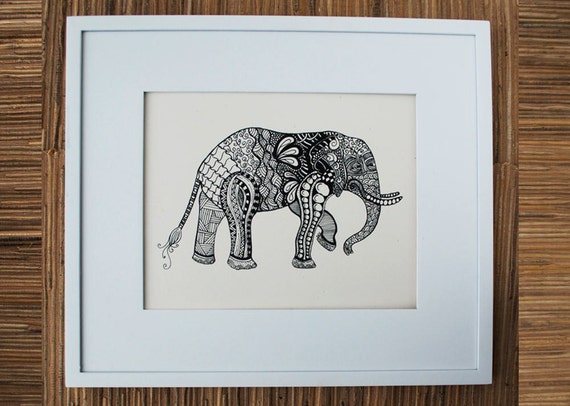 The Opening Reception was Saturday night and the room was filled with a hum of oohs and ahs as we all admired each others works. The winners are posted on the Gallery's website and I invite you to peruse the winners and entries there. But I do want to give a huge shoutout to my friend Minty Norris who received the Award for Best Emerging Artist!
Sunday morning, we watched hundreds of people walk through, stop, examine, admire… and there was such an excitement in the air as folks saw the show for the first time.
I'm not writing this post to gloat or brag. Not in the least – although I am very excited about this opportunity to share my work in a physical place. I feel honored and humbled to have my work recognized. Thank you for all of your messages, comments, and "likes" on Facebook. Social Media sure can pump you up when you're feeling a little insecure!!
I am writing to inspire, because my little (albeit, growing!!) circle of "doodle friends" saw something in my artwork that I never felt good enough about to share as anymore more than just doodles in my sketchbooks. And they have encouraged me to put it out there and see what happens. So I did. Through our little Doodle Nights, I've seen ladies find something inside of them that they didn't even know was there. And I see the pride they feel when they've finished a little piece. Something as simple as a pen stroke over and over. And then I hear stories of how they are passing on their art as a card to a co-worker down on her luck, or some craft time with their grandchild.
As my sweet friend, Ms. Joyce told me yesterday, "That's why God made art. It just brings happiness to people."
I'd love to hear from you too. Feeling inspired?